Fall Campaign 2023:
You Give, They Thrive
FOPBSS supports a wide range of programs that reach all students at PBMS and MBHS – from academics and teacher resources to arts and athletics.  We need your help more than ever to continue funding the programs that will give our children the education and opportunities we want them to have.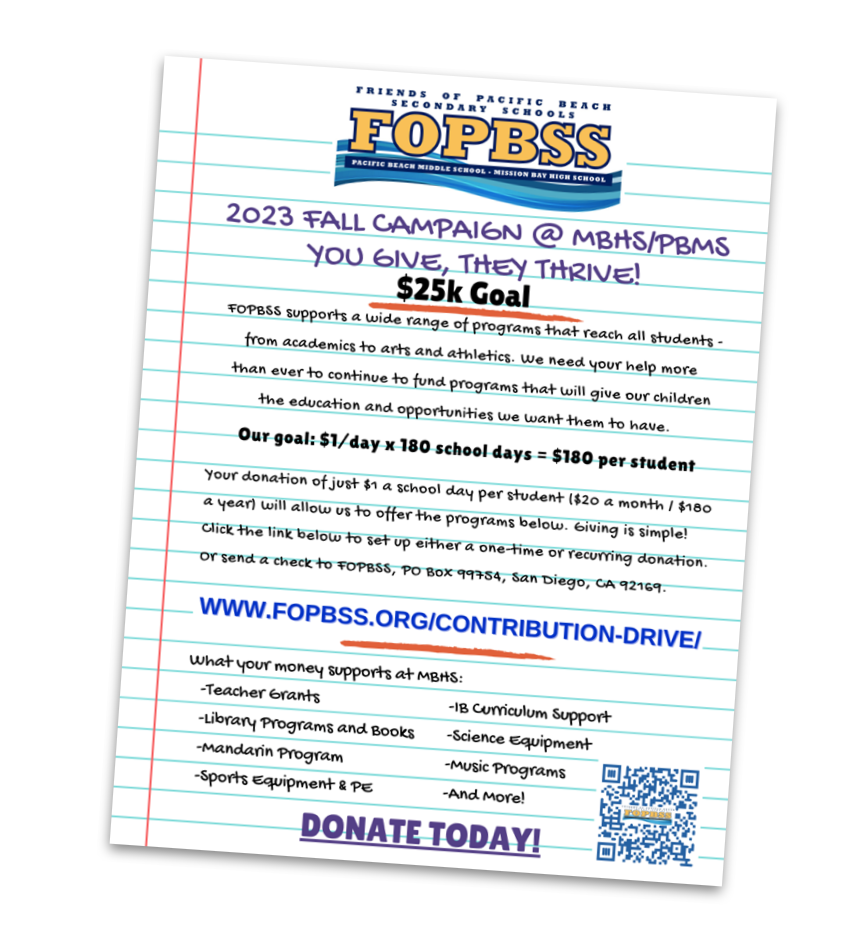 Donating is easy!  You can:
1. Click the Donate button on the right side of this page to make a donation through PayPal. Note that the business name on the PayPal account will say Mission Bay High School Community Foundation. Rest assured that all donations will be used to support both MBHS and PBMS.
2. Pay via Venmo: @FOPBSS (See QR code at right)
3. Mail a check or money order payable to FOPBSS to:
FOPBSS
P.O. Box 99754
San Diego, CA 92169
4. Drop your check, money order, or cash donation off at your school's front office.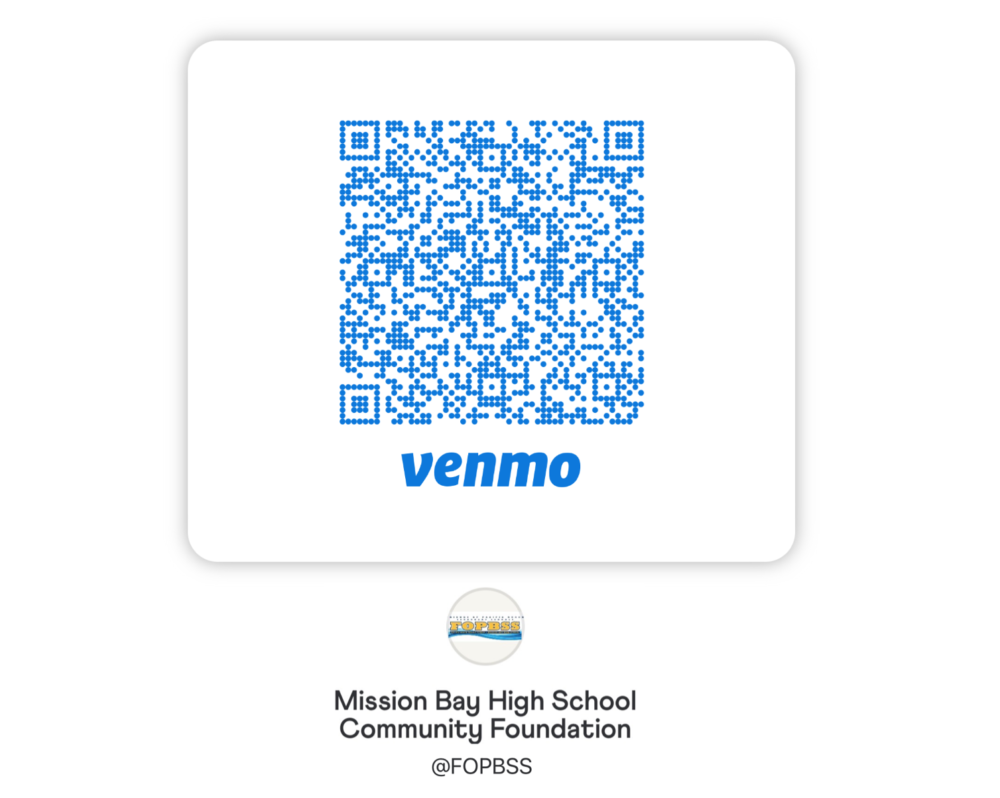 Where does the money go?
PBMS
Campus improvements
Field Trips
Sports Equipment and Programs
Library
IB Program
Performing Arts
Mandarin Program
Teacher Grants
Music Program
MBHS
IB Program
Campus Improvements
Mandarin Program
Sports Equipment and Programs
Teacher Grants
Library
Music Program
And so much more!
Why donate?
If every parent/guardian donated $1 a school day per student ($20 a month or $180 a year), we would meet our goal to continue funding these valuable programs. Donations in any amount are greatly appreciated! All donations are tax-deductible.
Click on the video below to hear a message from Mission Bay High School ASB President Emily Palmore about the FOPBSS Contribution Drive.
Thank you!