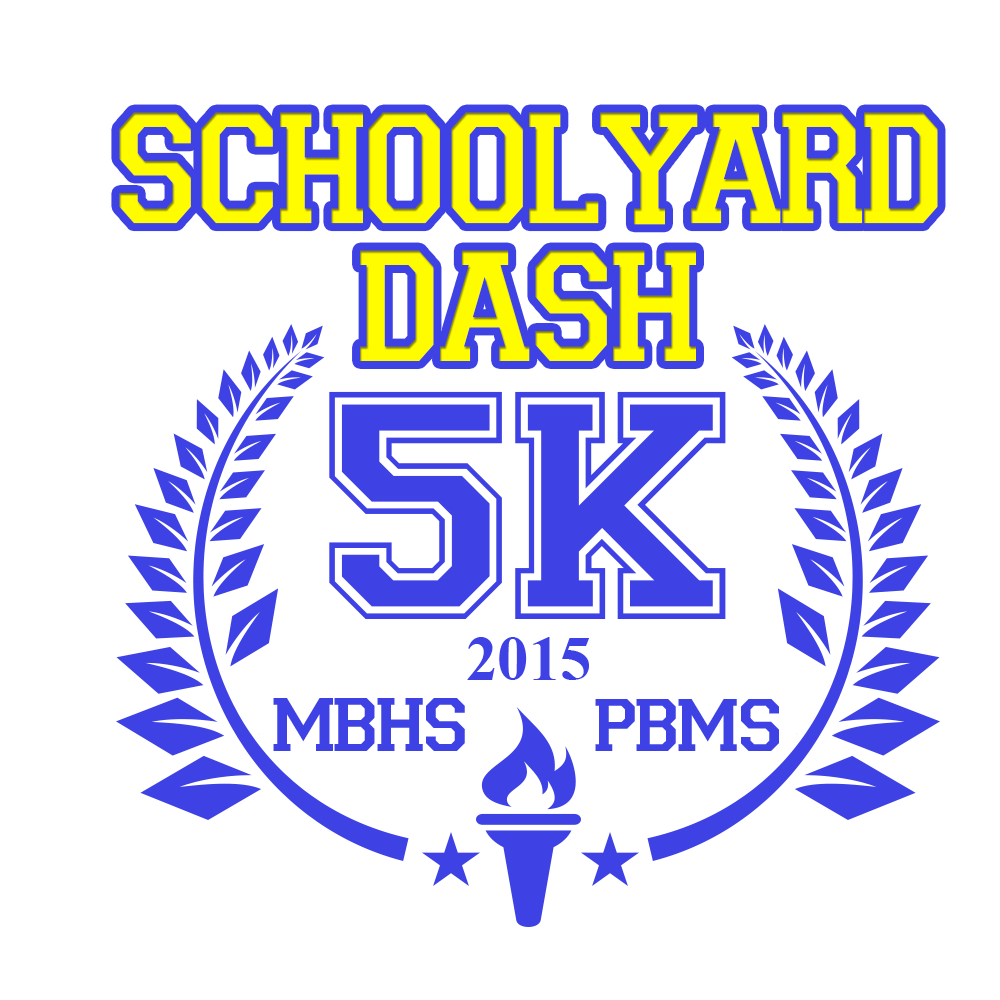 SUPPORT OUR SCHOOLS WITH THE SCHOOLYARD DASH 5K RUN JANUARY 29TH!!
Early Bird Special of $25 registration (adults) and $15 for kids (preschoolers are free!).
***Act now! Special ends Nov. 13th at midnight!***
Friends of PB Secondary Schools' largest fundraiser is the School Yard Dash 5K Run on Sunday, January 25th and now is the time to set up your teams! Prices will go up to $30-$35 ($40 race day) for adults and $20 for kids. Let's see who will win the competition between PBMS and MBHS for team spirit. Join the team "The Mighty Bucs" or the "PB Middle Waverunners" and show your support, or set up your own team! Awards will be given for the top 3 finishers in each category and for the best team spirit! The morning will be a fun-filled event with a kids fun run, a walk, a 5k run, local kids' bands, goodie bags and a vender village! All proceeds benefit Mission Bay High and PB Middle enrichment programs! Register now at www.schoolyarddash.org
Timeline for events:
8:30am – Kids Run
9:00am – 5k Run/Walk
9:30am-12pm – Food/Refreshments/Fair
10:30am – Awards
MORE ways to help make the School Yard Dash 5K a successful community building AND fundraising effort…
If you don't want to participate in the race, but still want to support the schools, consider making a straight donation (you can still come and enjoy the post-race activities with any donation large or small)
Consider sponsoring the event at one of our higher levels.
Promote the event on all your social media outlets.