The mission of FOPBSS is to foster an environment of excellence in education and student activities for Mission Bay High School and Pacific Beach Middle School.
Volunteers Wanted
Beach and Bay Liaison
This position is responsible for soliciting and submitting Mission Bay Cluster school news to the Beach and Bay Press (10 hours every two weeks).
Please contact mbhsfriends@yahoo.com if you are interested in either of the above positions.
Special Fundraiser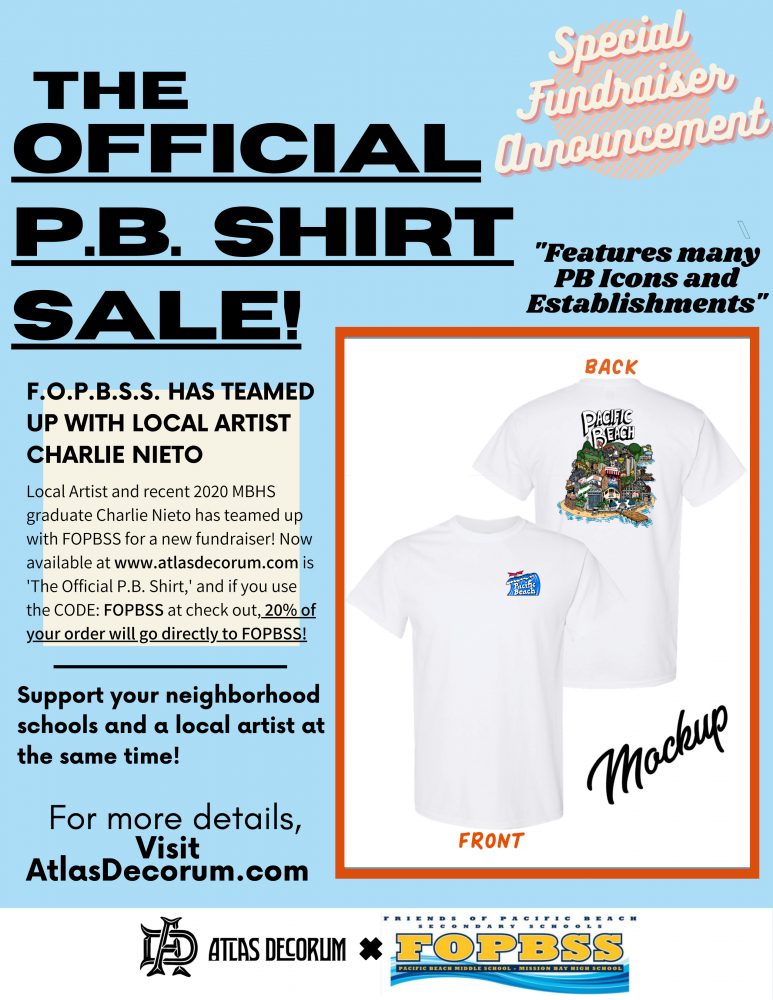 This Month's Highlights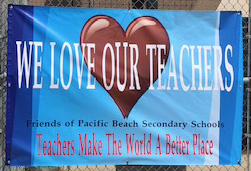 November 5 – Guest Speaker Series: Eunice A. Palacios Ramirez, LMFT – Teenagers during Covid-19 times – video recording available here